Apple ha lanzado a los developers como saben Mountain Lion, que es OS X 10.8. Mountain Lion trae mejoras y nuevos features, como el Notification Center, lo cuál trae la experiencia iOS 5 de tu iPhone al OS X. En adición a este feature, vemos que Apple finalmente eliminó lo que es iChat y lo sustituyo con Messages, lo cuál es similar a la versión iPad, permitiendo al usuario enviar mensajes ilimitados a usuarios de iPhone, iPad, iPod Touch y Mac.
Messages reemplazara lo que es iChat pero este seguirá funcionando, algunos de los features que trae Messages es lo siguiente.
Send unlimited iMessages to any Mac, iPad, iPhone, or iPod touch.*
Start an iMessage conversation on your Mac and continue it on your iPad, iPhone, or iPod touch.
Send photos, videos, attachments, contacts, locations, and more.
Launch a FaceTime video call and bring the conversation face-to-face.
Messages supports iMessage, AIM, Yahoo!, Google Talk, and Jabber accounts.
Podrás comenzar alguna conversación en tu Mac y podrás continuarla en tu iPhone, iPad, iPod Touch, podrás enviar fotos, vídeos, archivos, contactos, locaciones y mucho más, Messages tiene soporte a iMessage, AIM, Yahoo!, Google Talk y cuentas Jabber.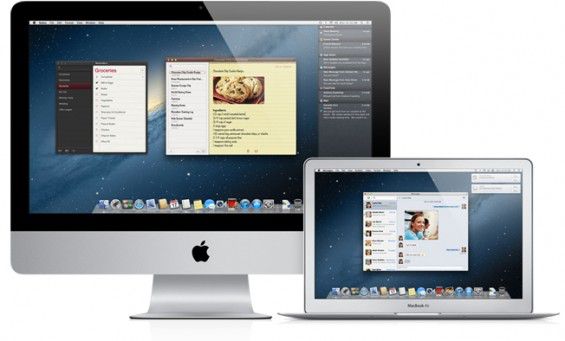 Fuente: BGR