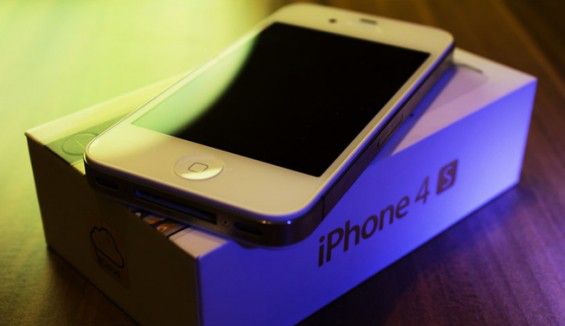 El popular iPhone 4S de Apple se sigue manteniendo como el smartphone mejor vendido en los E.U. durante el mes pasado, esto de acuerdo a un nuevo análisis de data revelado recientemente por Mike Walkley, analista de Canaccord Genuity encontraron que el más reciente iPhone de Apple sigue siendo el smartphone más vendido en Verizon, AT&T y Sprint durante el mes de Marzo que recién terminó continuando así una racha que comenzó desde su lanzamiento el pasado mes de Octubre 2011.
"Our March channel checks indicated stronger sell-through trends versus February levels with sales rebounding after a slow start to 2012," "During March, our checks indicated the iPhone 4S remained the top smartphone in the U.S. market and Samsung gained share as smartphone penetration grows in U.S. prepaid channels."
Mientras el Samsung Galaxy S II obtuvo la posición número 2 en AT&T y Sprint una vez más, el dispositivo fue el mejor vendido en T-Mobile el cuál aún no ofrece el iPhone de Apple hasta el sol de hoy, mientras que el Motorola DROID RAZR y el DROID RAZR MAXX tomaron la posición número 2 en Verizon, por otro lado el HTC Amaze tomó el numero 2 en T-Mobile. A continuación la tabla provista por Canaccord Genuity.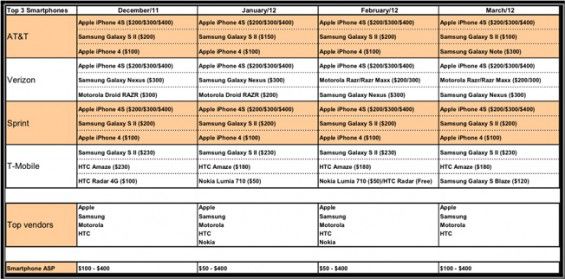 Fuente: BGR